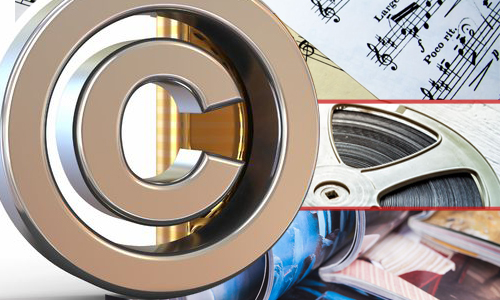 Copyright Law
Learn how Copyright law can be applied to support and drive business strategies and objectives.
Enrollment in this course is by invitation only
About this course
This course seeks to equip participants with a basic understanding of how various aspects of Copyright law can be applied to support and drive businesses in achieving their business strategies and objectives.
What you will learn
This course is designed for participants to understand how basic knowledge of Copyright law is applied to support an organisation.
This course aims to equip participants with the knowledge and skills to:
Identify relevant aspects of copyright law which are applicable to the organisation in collaboration with relevant stakeholders.
Analyse how copyright law can drive organisation's copyright strategies and objectives.
Assess potential courses of action to identify resulting business implications
Prerequisites
This course does not have any prerequisites. We do, however, make certain assumptions about your learning abilities, which we describe as assumed knowledge and skills. Learners in this course are assumed to:
have analytical skills to identify applicable types of IP
have communication skills to articulate various types of IP
have information gathering skills to collate necessary data
have organisational skills to support implementation of registration procedures in a timely manner
have business ethics and integrity
Course Staff
Mr. Kelvin Sum
Senior Faculty, IP Academy

Biography


Mr. Kelvin Sum currently holds the appointment of Senior Faculty at IP Academy Singapore. At IP Academy, Kelvin was responsible for setting up the Research and Graduate Studies Department. He also oversaw the administration of IP Academy's Graduate Certificate in Intellectual Property Law course, run in conjunction with the National University of Singapore.

Kelvin is also currently ...pursuing his PhD in law, with a view to completing it in 2019. His research interests include all issues related to Copyright, Trade Marks and Patents, with a special interest in the innovation and economic issues arising from the advance of modern technology. For the past three years, he also taught LLM and undergraduate students as a Teaching Fellow of Queen Mary University of London at the Centre for Commercial law Studies in London and also for the University of Leeds. Before the IP Academy, Kelvin was a Deputy Director in the Legal Policy and International Affairs Department of the Intellectual Property Office of Singapore. He was in charge of copyright policy and leading free-trade agreement negotiations, and was also responsible for setting up the plant varieties regime in Singapore.