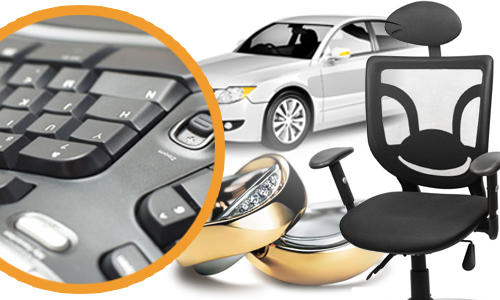 Registered Design Law
Learn how Registered Designs law can be applied to support and drive business strategies and objectives.
Enrollment in this course is by invitation only
About this course
This course seeks to equip participants with a basic understanding of how various aspects of Registered Designs law can be applied to support and drive businesses in achieving their business strategies and objectives.
What you will learn
This course is designed for participants to understand how basic knowledge of registered design law can be applied to support an organisation's activities.
This course aims to equip participants with the knowledge and skills to:
Identify relevant aspects of the law of registered designs that are applicable to the organisation, in collaboration with relevant stakeholders.
Analyse how the law of registered designs can help drive an organisation's strategies and objectives in relation to design registration.
Assess potential courses of action to identify any business implications.
Prerequisites
This course does not have any prerequisites. We do, however, make certain assumptions about your learning abilities, which we describe as assumed knowledge and skills. Learners in this course are assumed to:
have analytical skills to identify applicable types of IP
have communication skills to articulate various types of IP
have information gathering skills to collate necessary data
have organisational skills to support implementation of registration procedures in a timely manner
have business ethics and integrity
Course Staff
Ms. Renee Xavier
Founder and Director, Alpha & Omega Law Corporation

Lawyer. Intellectual assets expert. Knowledge advocate.

Biography
Renee Xavier is the founder and director of Alpha & Omega Law Corporation, a Singapore law firm specialising in Intellectual Asset law since 2003, with offices in Malaysia and the Philippines.

Admitted to practice in Singapore, Malaysia and the United Kingdom, Renee is accredited with 30 years of experience in intellectual property, civil, commercial, real estate, property, banking and corporate law.

Since 2017, Renee has been recognized annually as one of the world's leading IP strategists when she was presented the prestigious IAM Strategy 300 award by Globe Business Media Group.

Today, Renee continues to champion the strategic management and deployment of IP and is passionate about helping clients commercialise and capitalise on their IP assets to generate revenue and achieve sustainable growth.

She also enjoys passing on her wealth of knowledge via teaching engagements with IPOS International/IP Academy Singapore at IPOS International, National University of Singapore, and Nanyang Technological University.